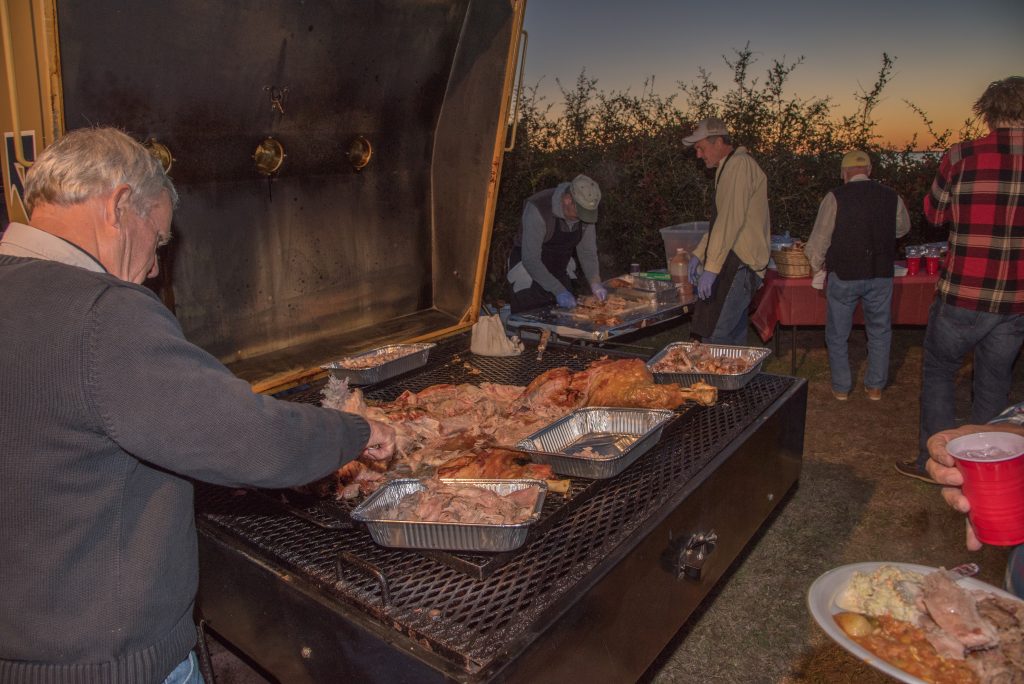 ***  The 2023 BBQ has been cancelled  ***
For over 20 years, Jones Brothers was a proud sponsor of a BBQ that took place at the height of the False Albacore season. This event originally started in 1993 with a small gathering of friends cooking on a weber grill after a long day of fishing, and eventually grew in the late 1990s to include much of the saltwater fly fishing industry. It was not uncommon to meet many of the fly fishing legends of the day over a plate of pork, and see competing vendors break bread on a clear November night. 
Most of the original founders of the BBQ stopped visiting for various reasons, and the person that hosted the party sold his place on Harkers. It should be noted that this party was never about Jones Brothers, but many people assumed you had to be a Jones Brothers owner to attend. Over time, as saltwater fly fishing became more popular in our area of North Carolina, other groups started celebrating the fall fishing season with tournaments and banquets.
In retrospect, we were very lucky with the weather over the years and had many glorious fall evenings under the stars after a long day of fishing. But the time has come to pass the mantle to others to honor our sport – to gather with friends, swap stories and celebrate our fishery. We made some great memories, and it all started with a few friends that just wanted a simple meal.